I wanted to share a new piece I'm working on: a Fish Wedding! The polymer is a blend of three colors and two types of iridescent and silver glitter.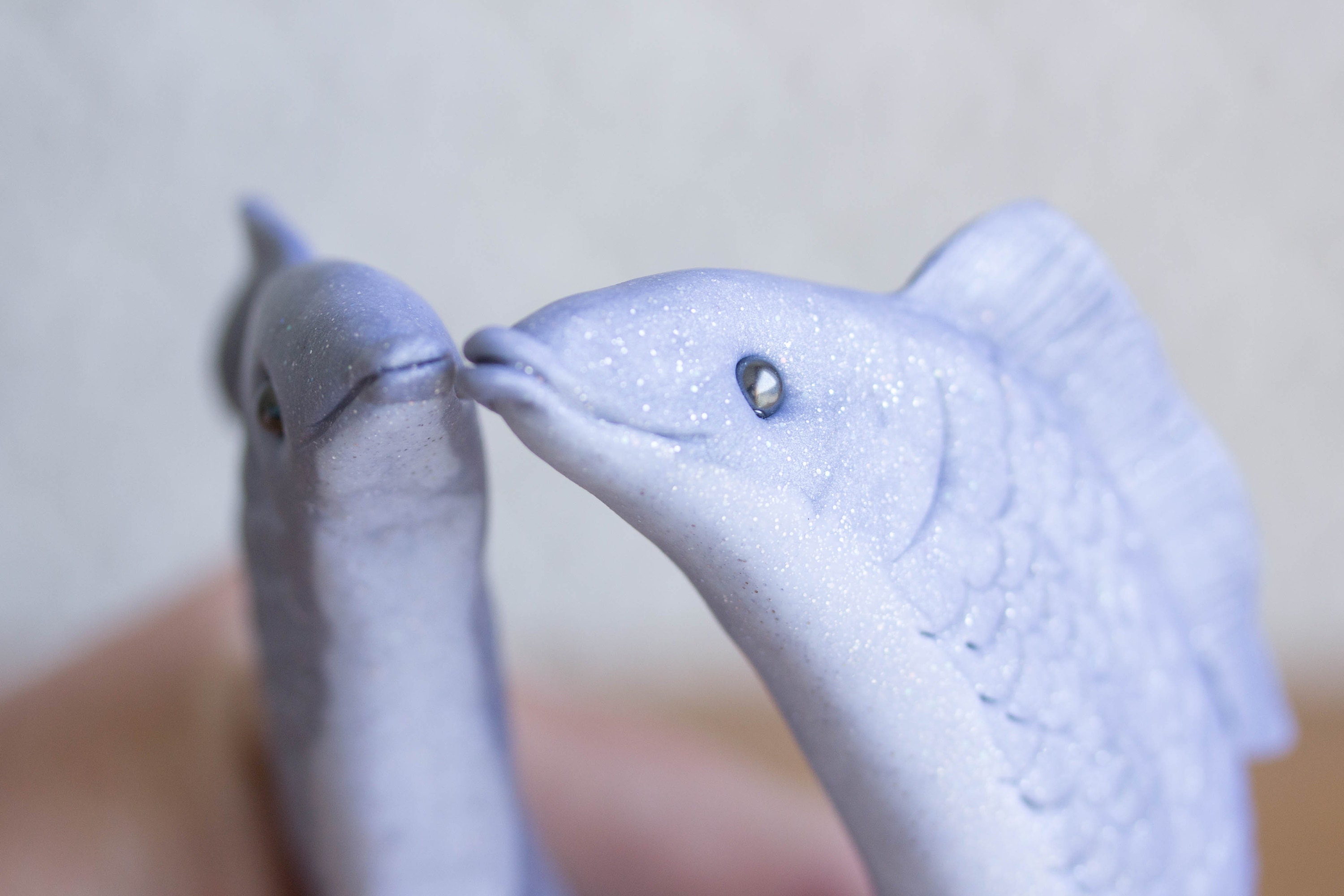 It's really tricky getting fish to stand upright and still look like fish. My first pair was disaster! I think this pair is heading in the right direction, but looking at this photos, I wonder if I should remove that smile - it looks like a Dolphin smile to me. Not that there is anything wrong with a Dolphin smile (on the contrary!), but I'm not trying to make dolphins, and having them positioned upright is already suggesting Dolphins. Dolphins, you will have to wait your turn.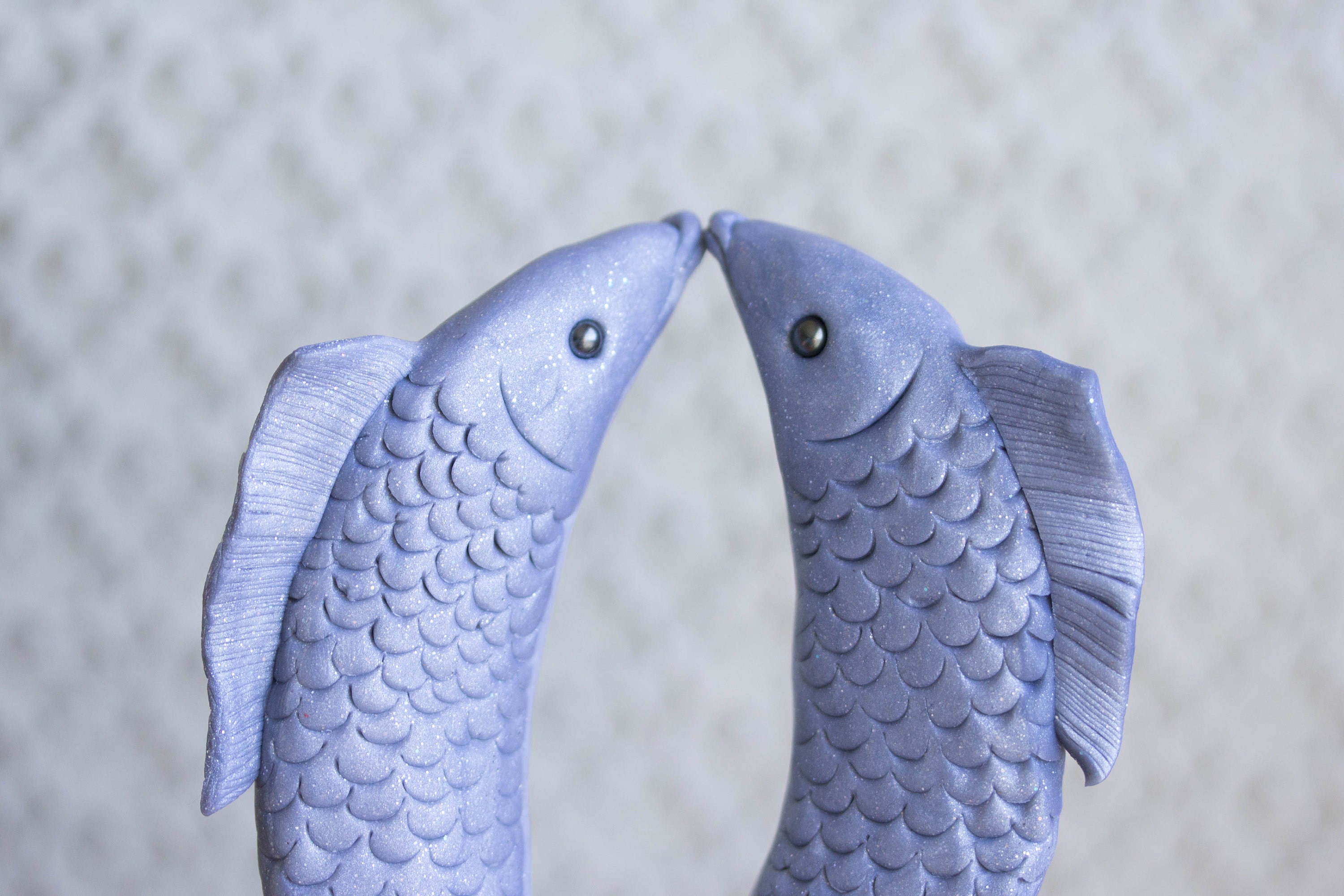 Here you can see their gills, fins and scales better. What kind of Fish, you might ask? Umm, I don't know! Just Fish, okay? It's my first pair! They might end up in my shop, or they might end up as a custom order. I'll post an update once they are completed.