I've made hundreds of custom orders over the past seven years but hardly anyone gets to see them, so I've decided to begin sharing them here. Hopefully they can be a good reference for anyone considering a custom pair. Have you ever wondered, "What would it look like if a Raccoon and a Sea Otter fell in love?" Well, I'm happy to show you!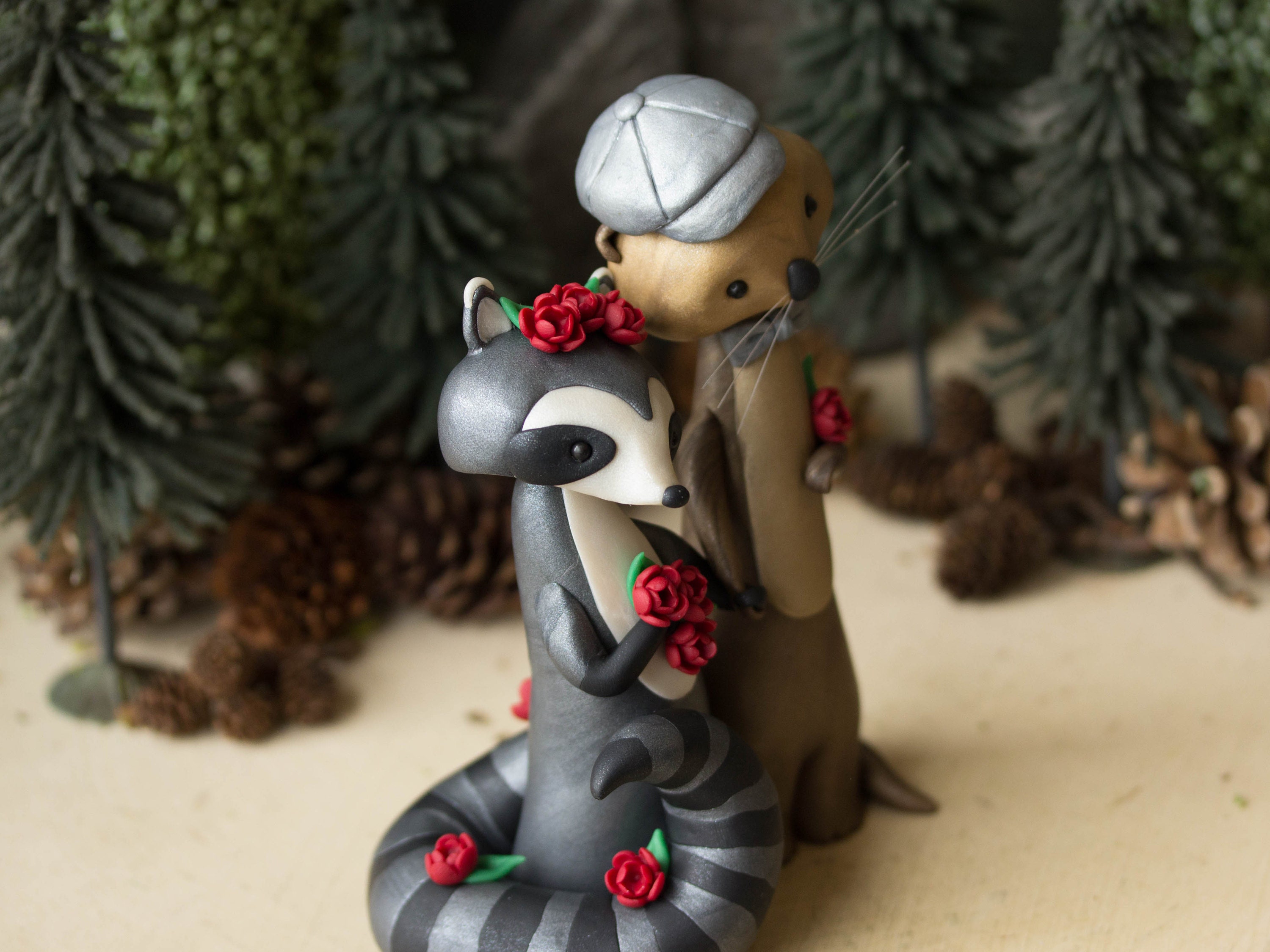 Or perhaps you are mad about red, and wonder how it would look to be adorned with red blossoms? This Raccoon shows you how fabulous red flowers can look! These particular blossoms have double-petals, which is another option.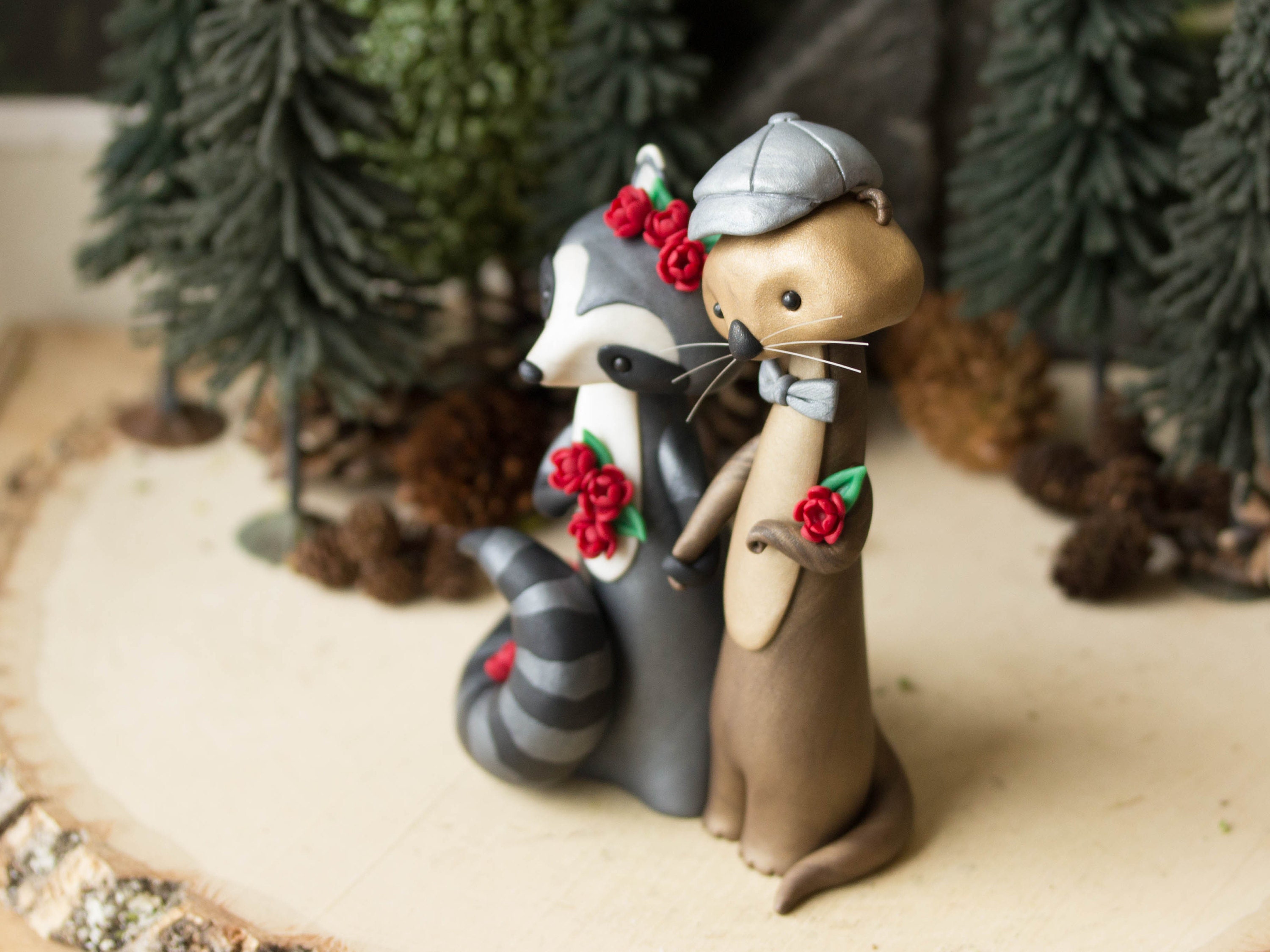 And yes, that Sea Otter is now wearing a grey newsboy cap! It is permanently affixed, but I wanted to see how he would look without it. I like him both ways!